RIKANA CREATIONS is a project of artistic collages. It was founded in September, 2021 by Ana and Richard.
Our first work is a chronological collage of twentieth century positive news, events, inventions, sporting achievements, films, music and product advertisements using newspaper cuttings, photos and pictures.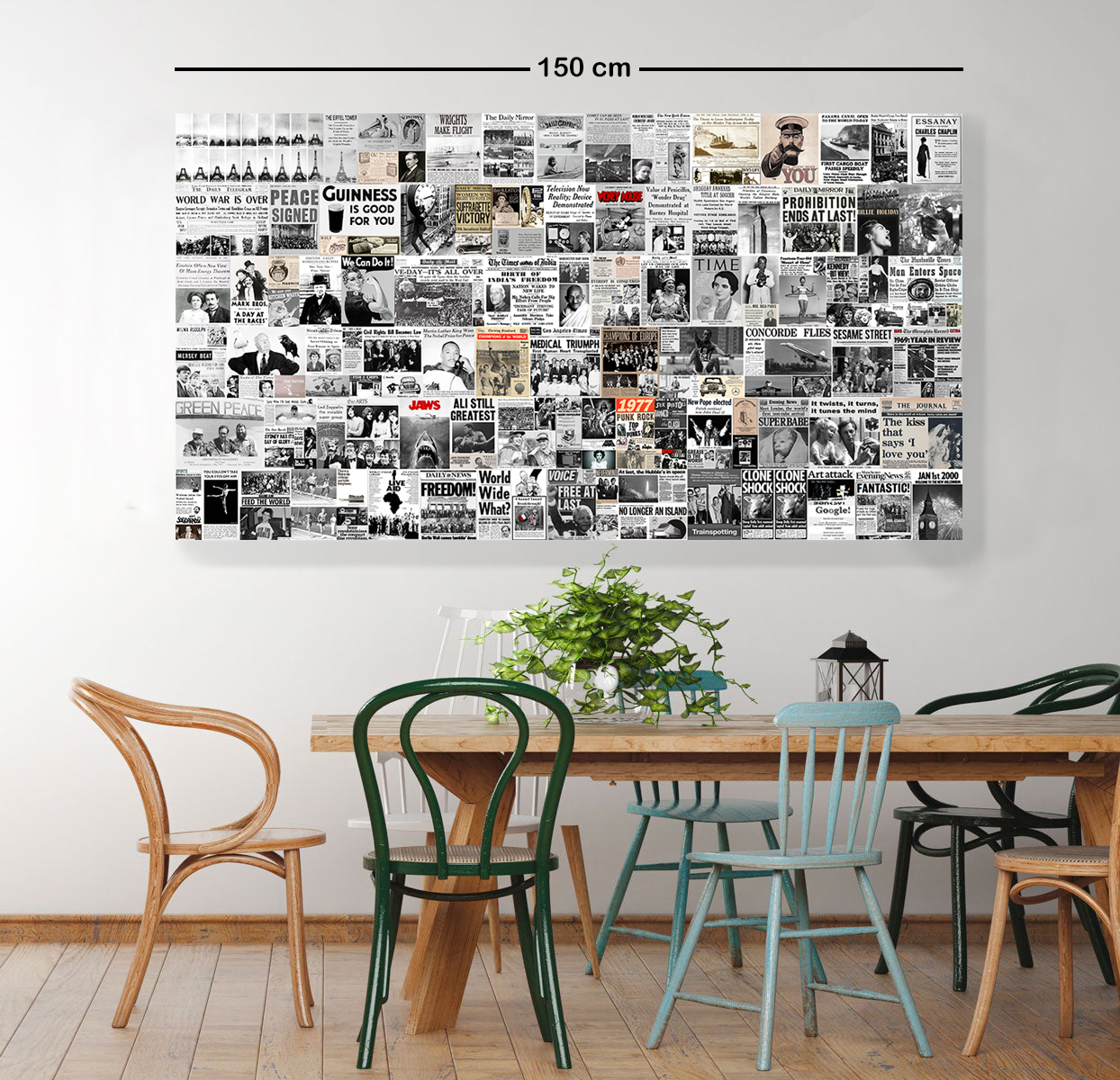 Please note the above photo quality is orientative, the original print image is of high definition and sharpness.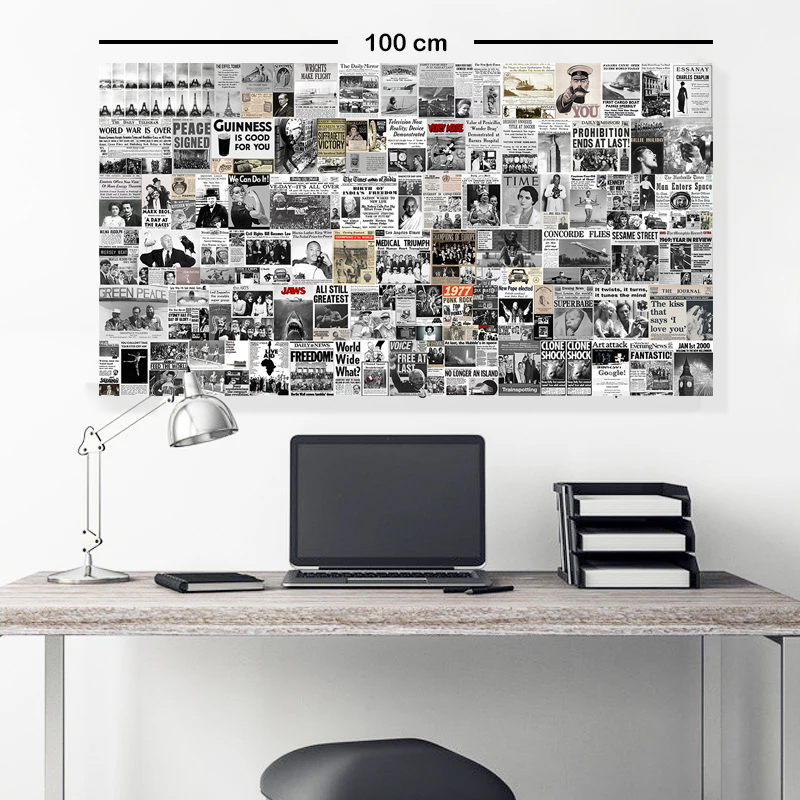 In total, it consists of 172  images, all of which are iconic, historical, educational, interesting to read, positive in nature and beautiful to the eye.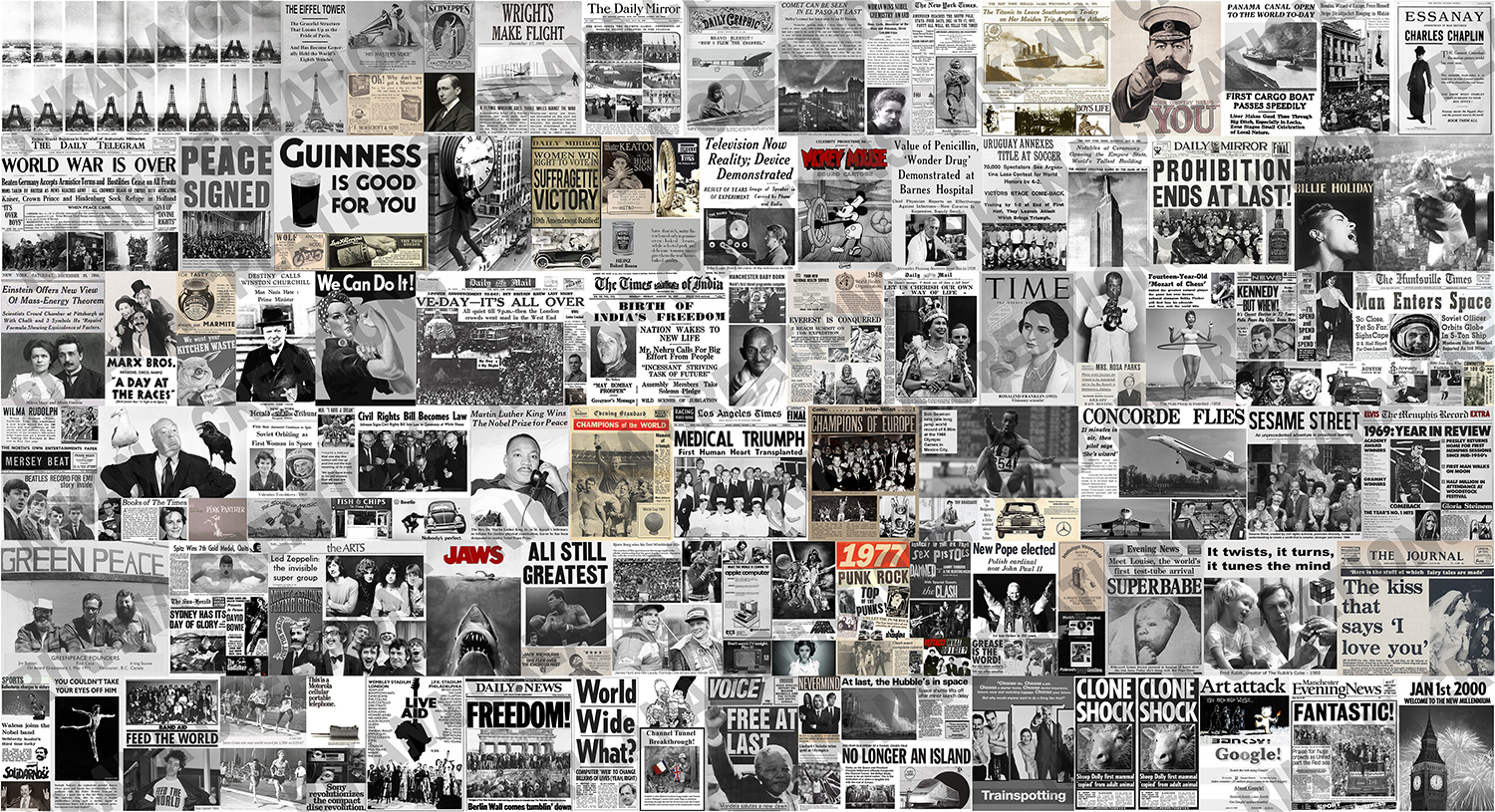 The collage is available for purchase in high quality photographic poster format here.
Section 1 of the collage.
Section 2 of the collage.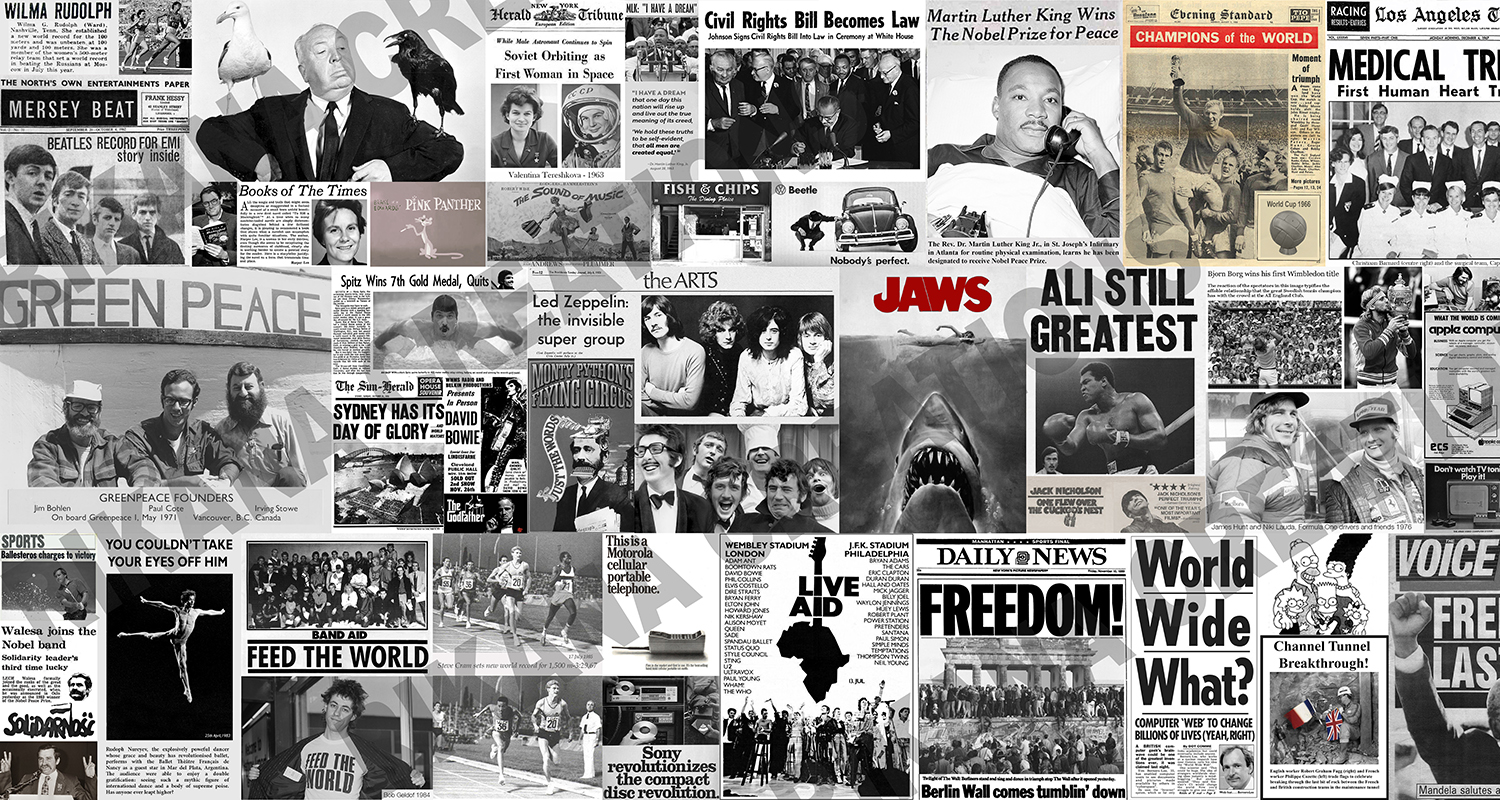 Section 3 of the collage.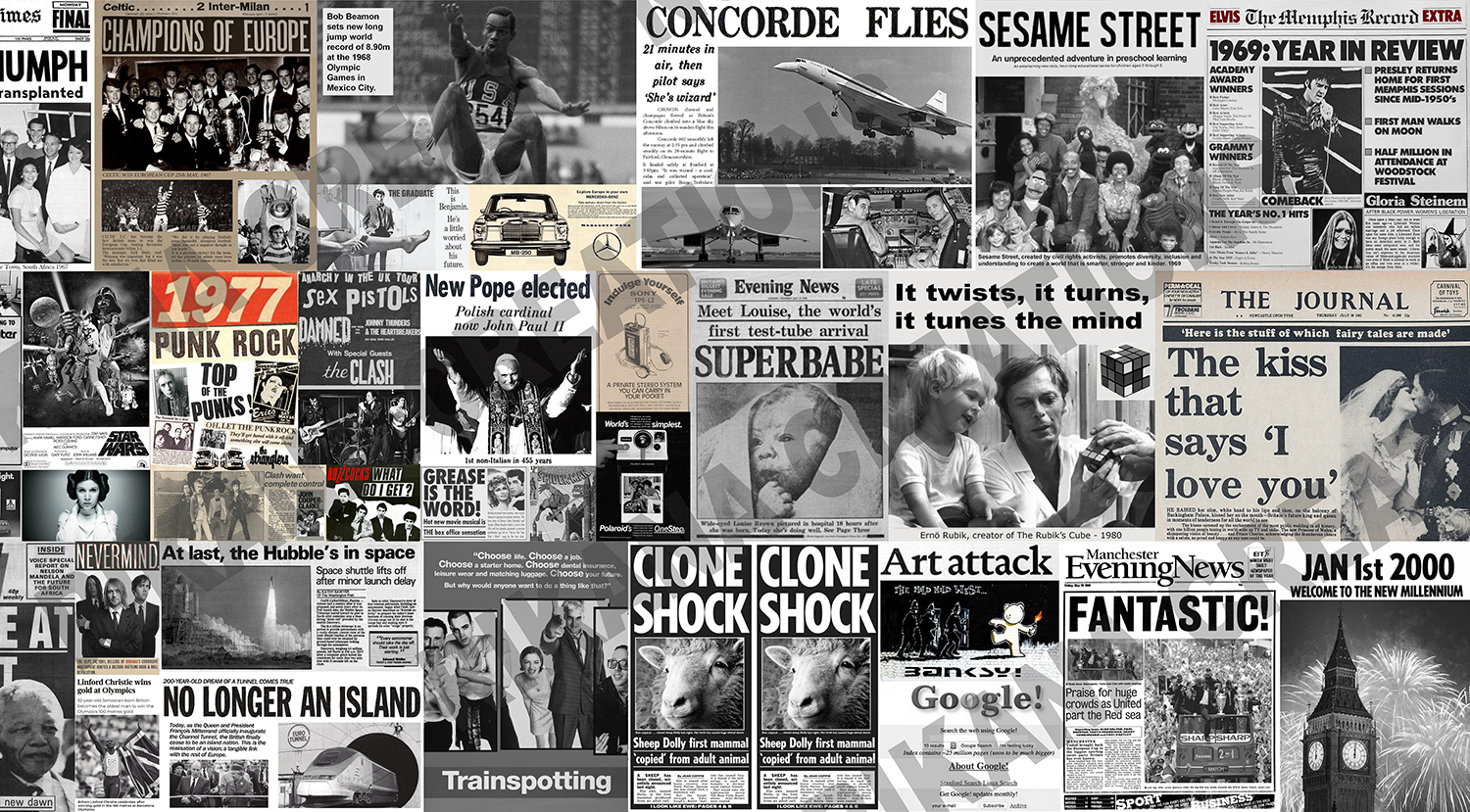 Section 4 of the collage.
The collage is currently available in 3 sizes and prices:
100 cm (width) X 54 cm (height). 60€
150,6 cm (width) x 81,8 cm (height). 80€
201 cm (width)  x 109,3 cm (height). 100€
©2021