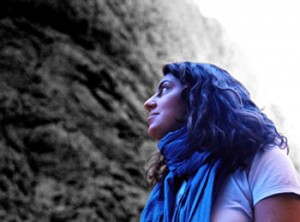 Ana Martínez (Córdoba, Spain) is an artist who works in Códoba. Spain.
Ana completed a BA Fine Arts at Complutense University, Madrid 1996. She continued her art studies at The Gerrit Rietveld Academie Amsterdam 1998. She has had solo and group exhibitions in different cities throughout Europe. Ana has also worked as a mural painter for more than 10 years in many countries including Spain and the UK.
These hands drawings, her latest work, are Ana's way of exploring the personalities of people who inspire her in various ways. She sees them not only as portraits, but also as a reflexion of how our hands tell us a great deal about people. The way we act and move, the work we do and also the shape gives us some interesting clues about the personalities of each individual and can help us understand ourselves.